Introduction of Two Types Molding Silicone Rubber
For silicone rubber manufacturer, usually there is two types molding silicone rubber using. Each type comes with its own set of specific advantages. Let's look at the two most common types of silicone molding: compression molding, and liquid injection molding.
Compression molding is a commonly used type of molding silicone rubber products, which typically utilizes high consistency silicone rubber of HCR silicone rubber or named of HTV silicone rubber, Solid silicone rubber. Compression molding is generally a more simplified method of molding silicone rubber products, with the advantages of lower cost, good workability, easy stripping, tear strength and other characteristics. TBL silicone have the first automatic production line all over China for HCR silicone rubber, which will make sure of good and stable quality of products. HCR/HTV/Solid silicone rubber are generally applicable to variety kind of areas: food, automobiles, household appliances, silicone keys, ordinary O-ring, water proof gasket, tableware and baby's products etc.
For compression molding advice use TBL Silicone series of silicone rubber TBL-500, TBL-501, TBL-500A, TBL-900, which pass the certifications of FDA, LFGB, ROHS, REACH: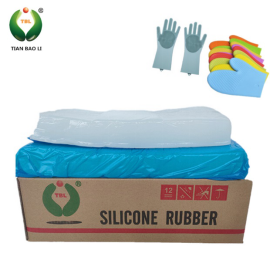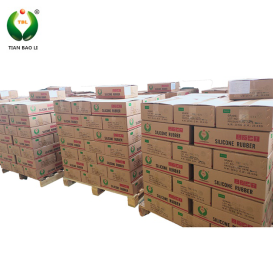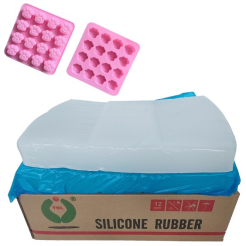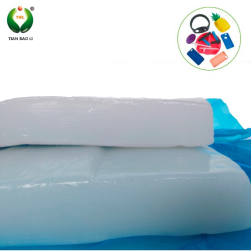 Liquid injection molding is another commonly used type of molding silicone rubber products, it utilizes of Liquid silicone rubber (LSR). The advantage to Liquid Silicone Rubber is its ability to fill and cure at a much faster rate than typical gum stock. This ability allows for tighter tolerances and faster cycle times to fill more intricate and complex areas. There is also less wasted material since all curing takes place inside the mold. By keeping the LSR cool inside the machine and the usage of cold runner tooling to reduce waste even further, only to allow the silicone to cure inside the hot mold cavities.This results in minimal material loss and no additional step of trimming these sections from the final product. LSR is two compound addition type liquid silicone rubber, which with high transparent degree, high anti-tear strength, good extension, anti-yellowing, ecology and other characteristics. Products are widely used on food manufacturing, such as infant category---nipple, pacifier, molar rod etc, and sports goods of diving mask, frog legs etc, molding of jewelry, coating for fiber, keypads, industries gaskets, sealing elements, kitchenware, medical grade products of medical catheter, negative pressure ball, laryngeal masks etc.
At TBL Silicone, we have different model of LSR liquid silicone rubber for customer different demand, such as TBL-8950 food grade LSR liquid silicone rubber, and TBL-8880 medical grade LSR liquid silicone rubber, we pass the certifications of LFGB, FDA, Biocompatibility request, ROHS, REACH: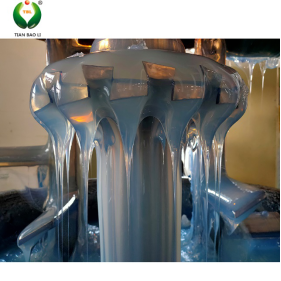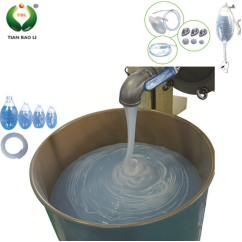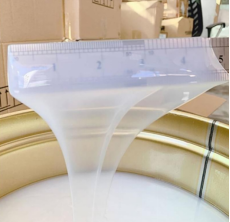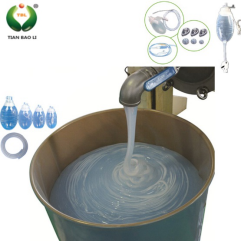 TBL silicone is the brand of Foshan Tian Bao Li silicon engineering co., ltd. TIANBAOLI is one of the most professional manufacturers of silicone rubber, located in Foshan, Guangdong, China.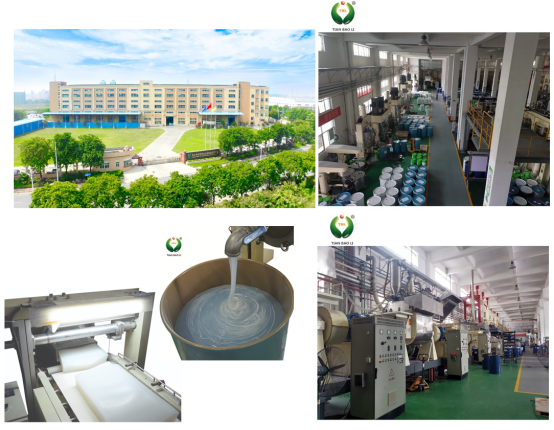 We have been engaging in silicone rubber industry for over ten years, and have accumulated a lot of experience in R&D, production, as well as after-sale service of silicone rubber. For more information of our company, you can visit our website: www.tblsilicone.com
CONTACT US


Foshan Tian Bao Li Silicon Engineering Technology Co., Ltd.
We are always providing our customers with reliable products and considerate services.
If you would like to keep touch with us directly, please go to contact us