ENTERPRISE STRENGTH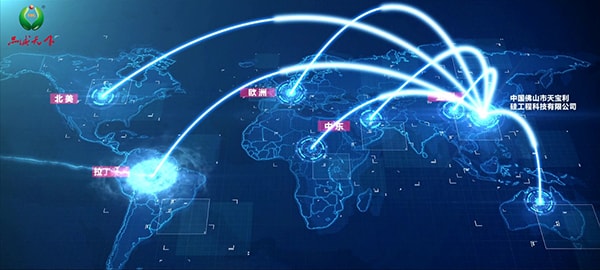 Sales Network
By adopting high quality raw materials and executing strict process control, TBL silicone rubber are delivered various industries in domestic market in China, as well as exporting to many countries including the United States, Spain, Turkey, India, Pakistan, South Korea, Russia, Thailand, Vietnam, etc.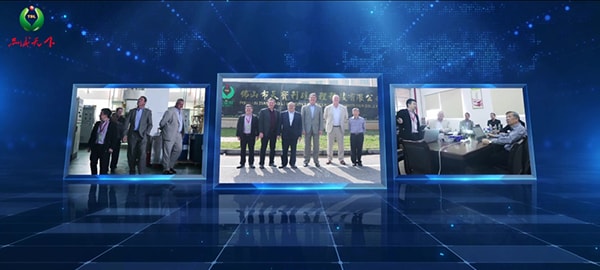 Business Partners
Our company has entered into a cooperation with American PUROSIL LLC to officially export products. TBL always adheres to the enterprise value of "superior quality and good faith to the world", practices the enterprise spirit of "integrity, unity, innovation and transcendence". Based on high specialization, we continue to develop new technologies, processes innovation and products innovation to establish a long-term cooperation with clients.
PRODUCT ADVANTAGE

High Temperature Resistance
Silicone Rubber applicable temperature from -40°C to +230°C, it can be used in microwave and oven.

Easy to Clean
Silicone Rubber finished products just need water to do cleaning.

Long Life
Stable chemical properties.

Soft and Comfortable
Benefit from silicone rubber softness, mould products comfortable touch, extremely flexible and not deformed.

Eco-Friendly
Silicone Rubber does not produce and toxic or hazardous substances from raw materials to finished products.

Electrical Insulation Performance
Silicone rubber have high electrical resistivity.

Low Temperature Resistance
Silicone Rubber in - 60°C to - 70°C still have good elasticity. Our company has also developed some silicone rubber that can withstand lower temperature for mutations.

Conductivity
Silicone Rubber have good conductivity when add conductive material (such as silicon dioxide).

Weather Fastness
Silicone Rubber is not affected by ozone, long time in Ultraviolet light and other climatic conditions, its physical properties are only slight changed.

Thermal Conductivity
Silicone Rubber have good thermal conductivity when add some raw materials.

Radiation Resistance
Radiation resistance of phenyl-containing silicone rubber is greatly improved.
EXHIBITION
Our company participates in China International Sourcing Fair on Lamps, Lanterns and Accessories & LED Illumination Exhibition every year, and our company focuses on industrial Silicone Adhesives.
Our company provides new technology and new ideas for LED lighting products, and makes the latest and best solutions for its lighting products.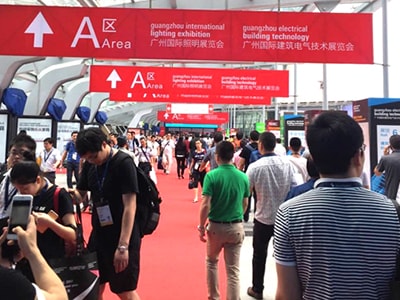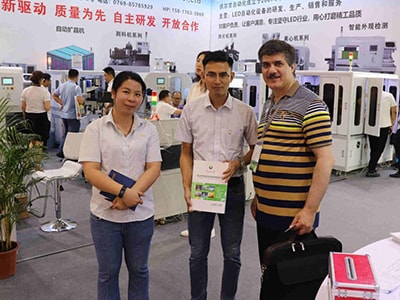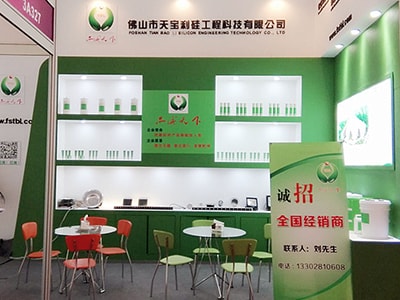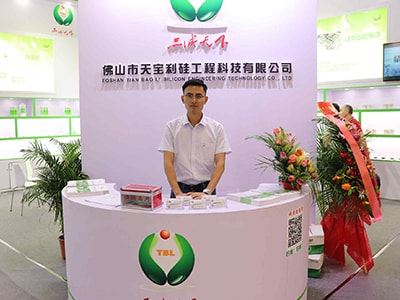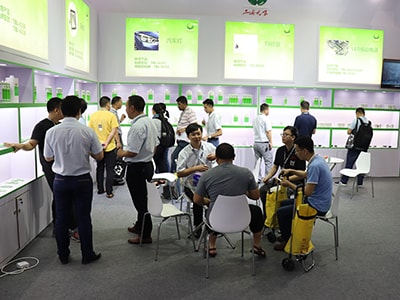 CONTACT US


Foshan Tian Bao Li Silicon Engineering Technology Co., Ltd.
We are always providing our customers with reliable products and considerate services.
If you would like to keep touch with us directly, please go to contact us