Tian Bao Li -honored with Good Standardizing Practice Certificate
By:TIANBAOLI
Date:2020/08/31
As voluntary application, the standardization agency confirmed that the standard system established by our unit is reasonable in structure, effective in operation, meets the needs of the enterprise, and has good standardization work. It complies with GB/T 15496-2003, GB/T 15497-2003, GB/T 15498-2003 Standard requirements, with AAAA level.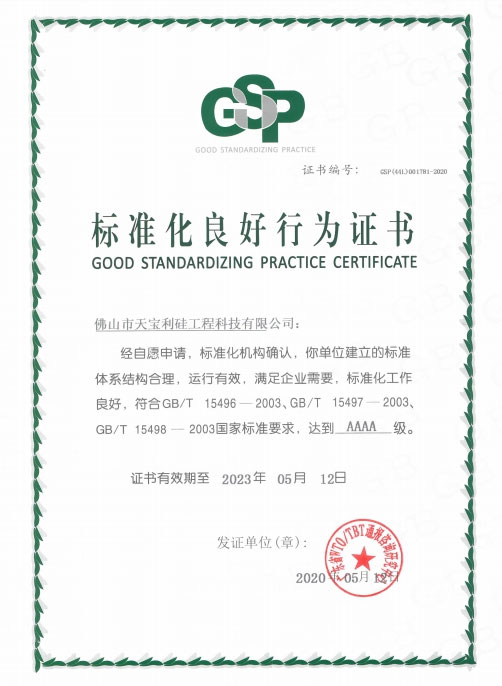 CONTACT US


Foshan Tian Bao Li Silicon Engineering Technology Co., Ltd.
We are always providing our customers with reliable products and considerate services.
If you would like to keep touch with us directly, please go to contact us