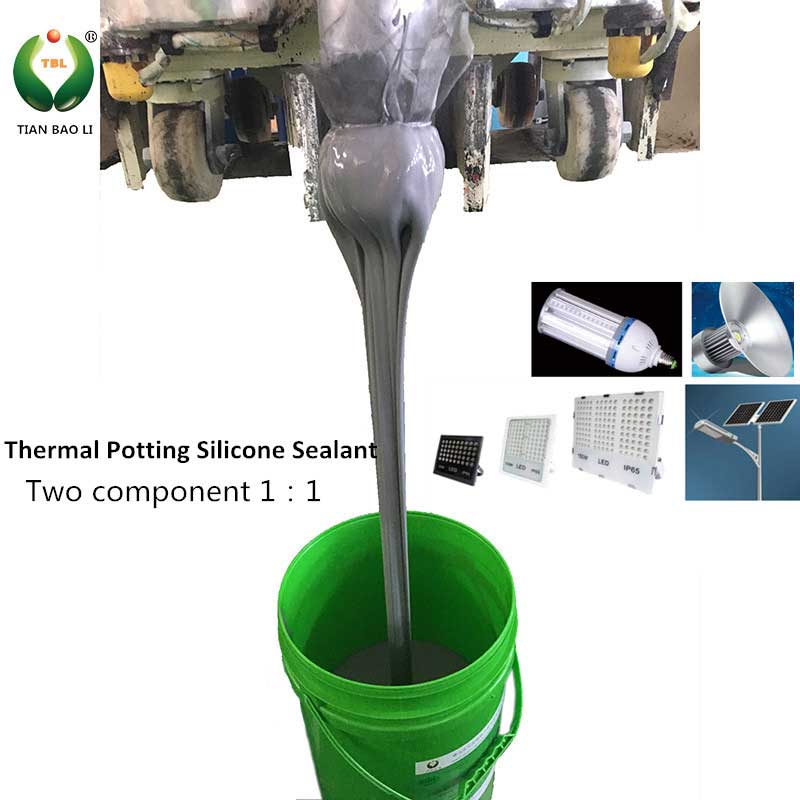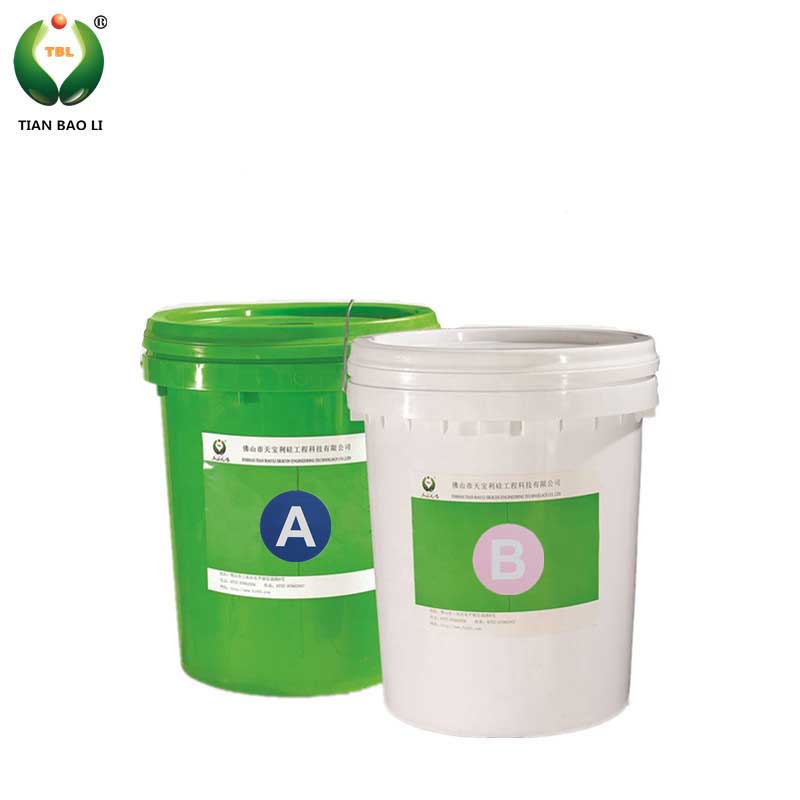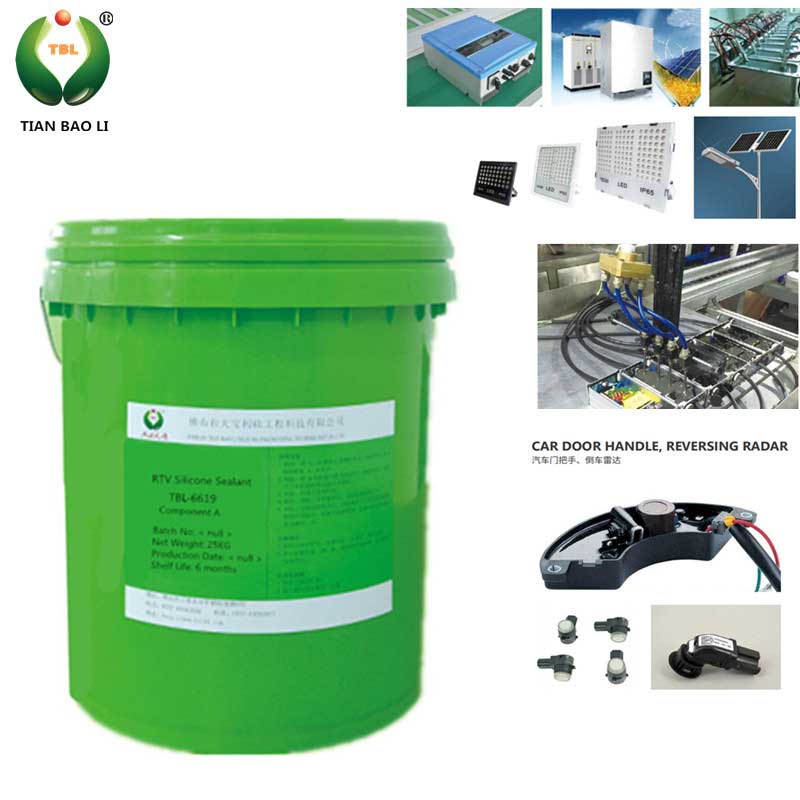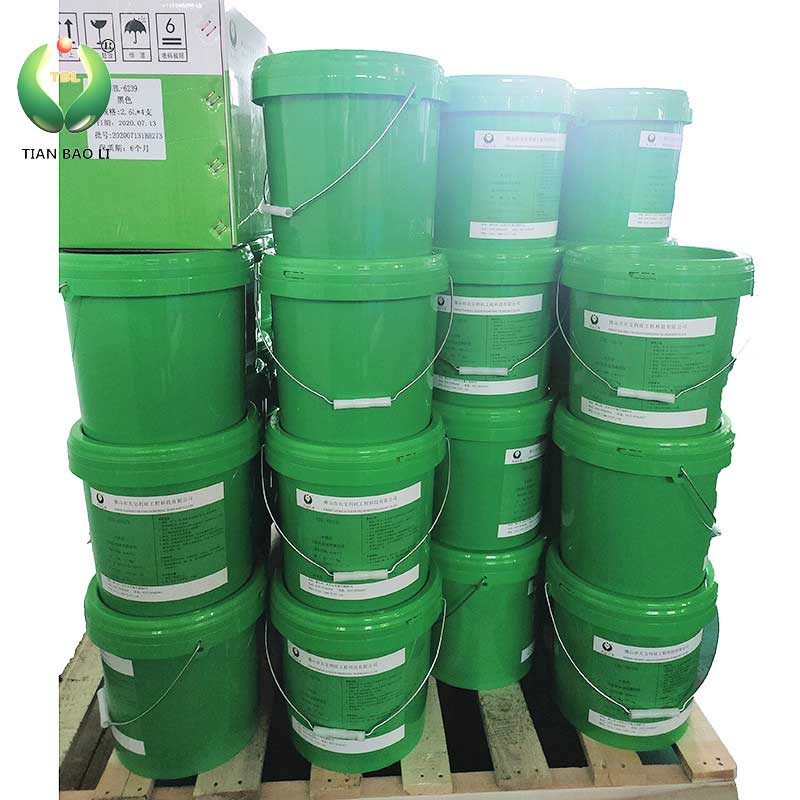 Thermal Potting Silicone Sealant TBL-6619
Technical Parameter
Thermal conductivity, Flame Retardant Grey/White Addition Type Potting Silicone Sealant
Product Features
Good fluidity, Easy potting.
Can be cured at room temperature or under heating.
UL94-V0 tested.
100% Solid, no curing by-products.
Working Temperature -50℃~200℃.
Comply with ROHS.
Typical Application
High Power Module.
Controller.
Inverter.
Automotive Electronics Product.
LED Drive Power.
Note
The sealant will be delaminated during storage, and it will be stirred evenly before mixing, which will not affect the properties of the product.
Operating Instructions
Preparation: A and B components stir well each before mixing together.
Mixing: Accurately weigh the A and B components, then according to the ratio and mix them in a clean container.
De-bubbling: Natural deaeration: Put the mixed sealant into the component and let it stand for 20-30 minutes.
Vacuum Deaeration: Put the evenly mixed sealant into the equipment of vacuum degree -0.08Mpa to 0.10Mpa and evacuate for 5-10 minutes.
Potting:Keep component surfaces clean and dry, potting the sealant in operating time.
Curing: It can be cured at room temperature or by heating. It is recommended to use heating, cured at 80 ℃ for about 25 minutes, room temperature curing will vary depending on temperature.
Storage conditions
Store in a cool and dry place below 35 ℃.
Shelf life: 12 months.
Packaging specifications
A:25kgs B:25kgs Combination: 50kgs / Pair
Attention
1. The sealant will not solidify when it comes into contact with a certain amount of the following chemicals:
• N、P、S Compound.
• Sn、Pb、Hg、As, etc. elements ionic compound.
• Containing alkynes and polyvinyl compounds.
2. Keep away from children.
3. Used the sealant immediately after mixing, cap the unmixed glue in time, Avoid pollution.
4. If accidentally touch the skin or eyes, wipe them clean immediately, then rinse with water and seek medical advice.
5. For safety information, please refer to the Material Safety Data Sheet (MSDS).
rinse with water and seek medical advice.
pecial Note
The data in this manual were obtained under laboratory conditions, due to differences in the use environment, users should refer to these data and conditions for analysis and testing. Tian Bao Li does not guarantee the sales of products and the use of Trimble products under specific operating conditions, and does not assume any liability for direct, indirect or accidental losses. If the user encounters any problems during use, you can contact the Tian Bao Li technical service department, we will provide you with the help.
Reference Standards

Property

Unit

Value

Properties before curing 1 at 25±2℃

GB/T 14074

Appearance (A)

/

Gray/White

Appearance (B)

/

White

GB/T 279

Viscosity (A)

mPa.s

1300±300

Viscosity (B)

mPa.s

1300±300

GB/T 13354

Density (A)

g/cm3

1.70±0.1

Density (B)

g/cm3

1.70±0.1

Serviceability 2 at 25±2℃

Enterprise Standard

Working Time at 25℃

min

30-40

Enterprise Standard

Working Time at 25℃

h

2-3

Enterprise Standard

Working Time at 80℃

min

15-30

Properties cured 7 days 3 at 25±2℃

GB/T 531.1

Hardness

Shore A

60±5

ASTM D5470

Thermal Conductivity

W/m.k

≥0.8

GB/T 1695

Dielectric Strength

kV/mm

≥20

GB/T 1693

Dielectric Constant

/

≥2.8

GB/T 1692

Volume Resistivity

Ω·cm

≥1×1014

PS: 1 and 2 Inspection per batch. 3 regular random inspection.
CONTACT US


Foshan Tian Bao Li Silicon Engineering Technology Co., Ltd.
We are always providing our customers with reliable products and considerate services.
If you would like to keep touch with us directly, please go to contact us