Introduction of High Tensile strength HTV Liquid Silicone Rubber
Foshan Tian Bao Li Silicon Engineering Co., LTD is a High-tech enterprise which devote itself to the research, development, production and management of silicone rubber products. TBL silicone is the brand of Foshan Tian Bao Li Silicon Engineering Co., LTD . TBL silicone was top leading manufacture of silicone rubber from 2011. we are the only one HTV silicone rubber full-automatic production line in the whole silicone rubber industrial in China. product range: high tensile strength Silicone rubber, high tensile strength HTV silicone rubber, silicone rubber ,medical grade liquid siicone rubber, high tensile strength liquid silicone rubber ,room temperature vulcanized and industrial silicone rubber,capacity :15000MT capacity of Heat Cure Rubber(HCR) and 8000MT capacity of Liquid Silicone Rubber( LSR),We have 30 engineers for research can make any OEM HCR silicone rubber.Please check our HTV silicone rubber factory photos :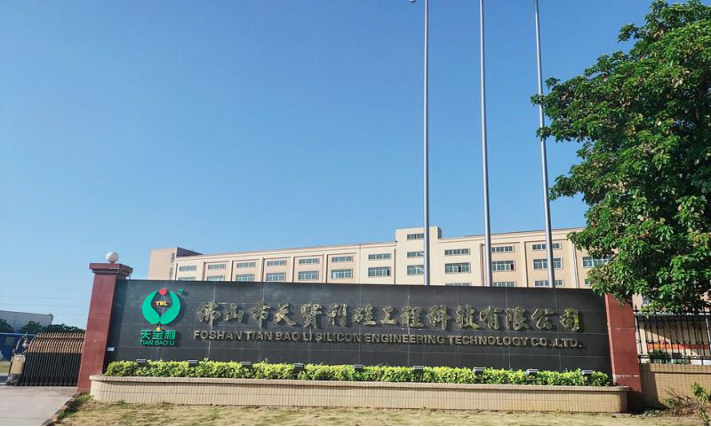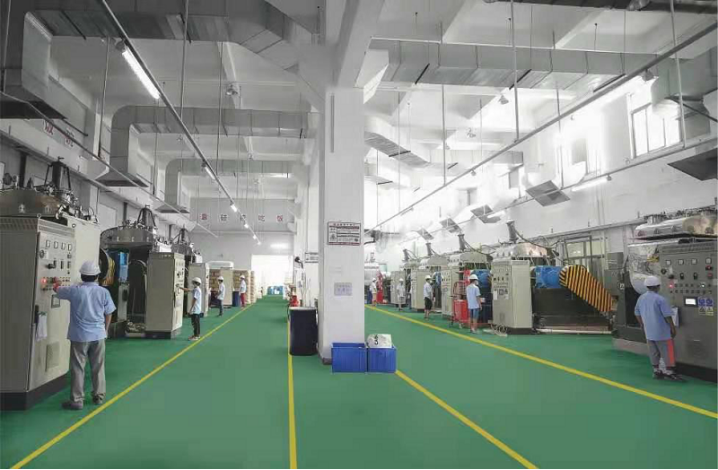 High Tensile strength HTV liquid silicone rubber, has good liquidity, sulfide is fast, more safe environmental protection, can fully meet the requirements of food grade silicone material, it can be used to trademarks, products, the pacifier, medical supplies, coating, dipping and perfusion technique, in most cases, cannot leave the liquid silicone Rubber, silicone products production ,This series product is two-component addition liquid silicone rubber, which has high transparency, high tensile strength and excellent tensile property. It formulated to meet the requirements of FDA 21CFR 177-2600 and is widely used on manufacturing of food grade products, such as baby nipple, sport goods, kitchen appliances, etc.Show the models of our HTV silicone rubber factory:TBL-8920-TBL-8970(has 20,30,40,50,60,70Hardness) .This product is composed of two components A and B. The two components A and B must be completely mixed according to the weight or volume ratio of 1:1, component A contains catalyst and component B contains cross-linking agent.


二、High Tensile strength liquid rubber For baby nipple,Product Features :
1.High Transparency
2.High Tensile strength
3.Yellowing resistance
4.Fast molding speed
5.Formulated to meet the requirements of US FDA 21CFR 177-2600/ROHS/REACH/LFGB
三、How To Use:
1.Suggest that the consumer use the liquid injection molding machine to inject into the mold and manufacture products.
2.The vulcanization time is determined by the molding temperature. At high temperature conditions, a short time is required for product forming. If the silicone product is thick and large, it takes longer time to mold. After vulcanization, the mold can be disassembled.
3. If the machine is shut down for a long time (more than two days), either inject component A or component B into the mixing section alone. Or remove the static mixer of the injection molding machine immediately, seal and store it in a low temperature (< 1℃) environment, or clean up the remaining rubber.
四、Packaging, Storage and Caution:
1.This series of product is packed in 20 kg/plastic straight pail or 200 kg/metal drum, with plastic liners.
2.Products should be stored in sealed condition, kept it in a cool place and avoid rain and sun exposure.
3.This series of products are non-dangerous goods. The valid period is 1 year. If the products exceed the storage life, it can be re-tested to prove the curing speed is acceptable, if so, it can be used.
4.To prevent cure inhibition, try to avoid contact with tin compound (most condensation silicone contain tin compound catalyst) amines, sulfur and phosphorus compounds and some metal salts.
5. When products from different HTV silicone rubber factory are used, tests shall be carried out to avoid cross-linking reaction.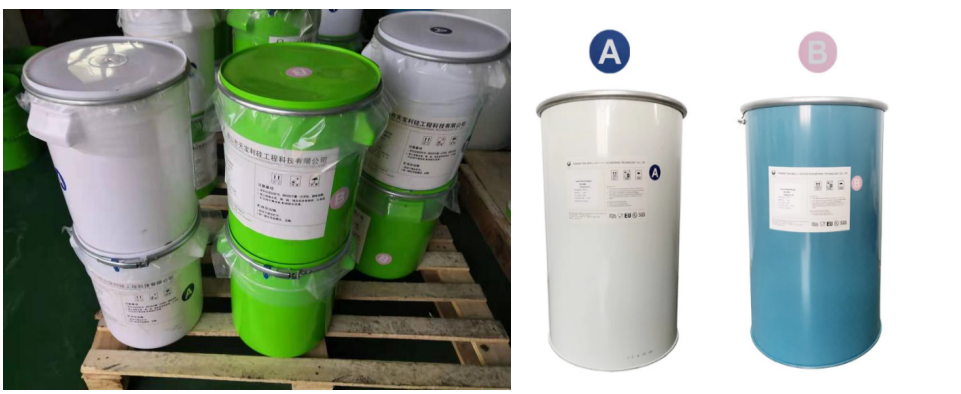 CONTACT US


Foshan Tian Bao Li Silicon Engineering Technology Co., Ltd.
We are always providing our customers with reliable products and considerate services.
If you would like to keep touch with us directly, please go to contact us