Quality guaranteed Liquid Silicone Rubber raw material For Mould Production TBL-8660/8661 Series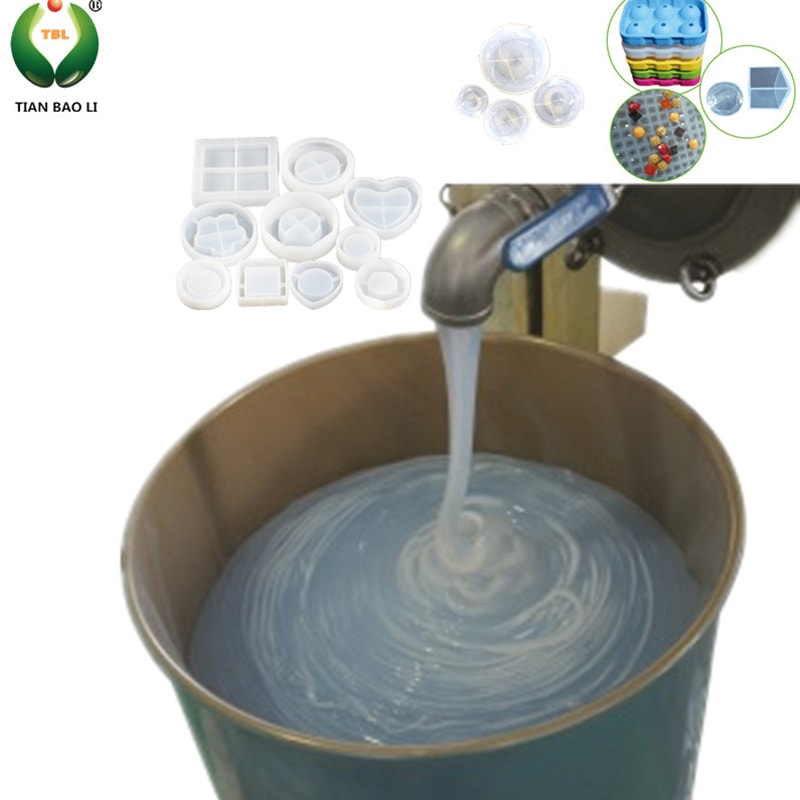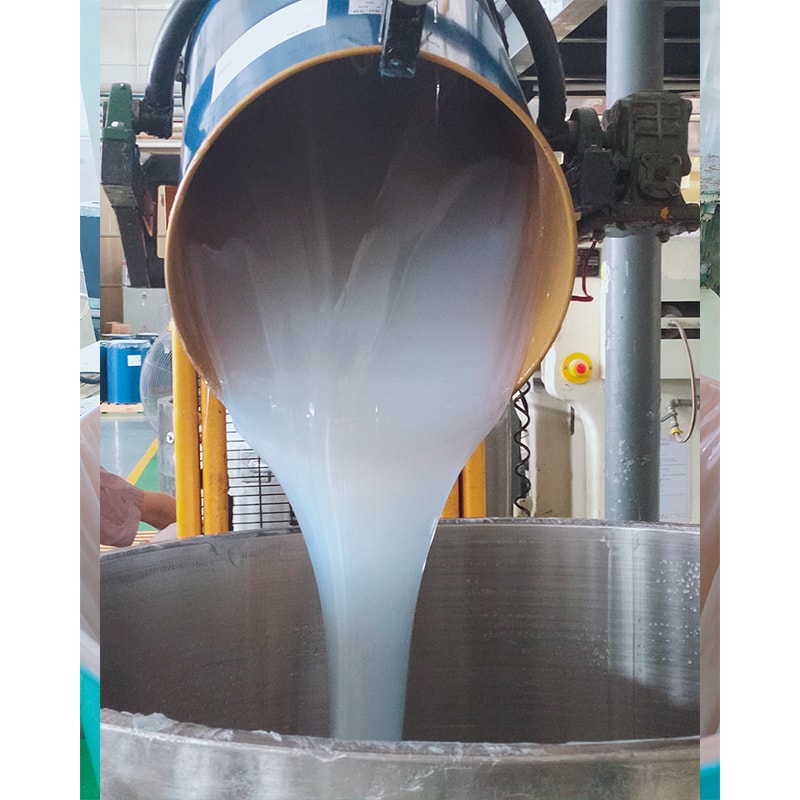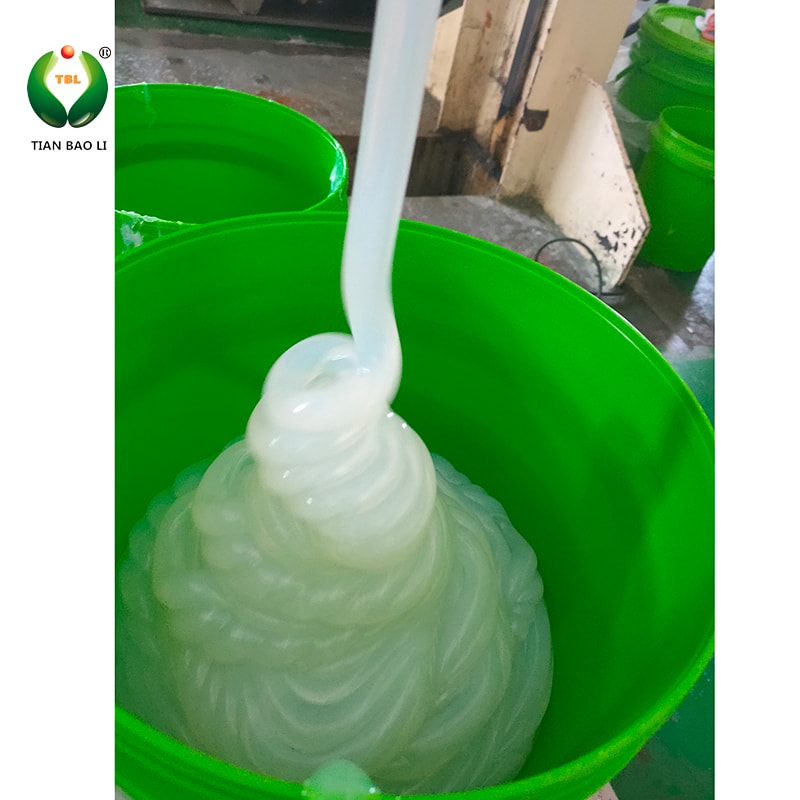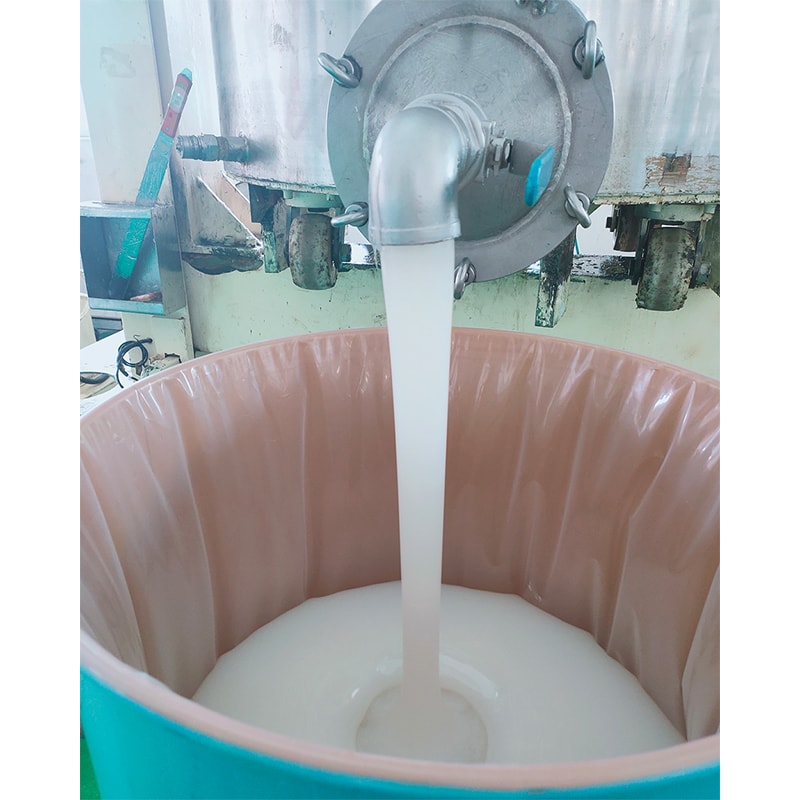 Quality guaranteed Liquid Silicone Rubber raw material For Mould Production TBL-8660/8661 Series
Place of Origin: Guangdong, China
Brand Name: TBL
Model Number: TBL-8660/8661
Quantity: 1000 Kilogram/Kilograms (Min. Order)
Support : Sea shipment; Air shipment
Lead Time:
Quantity(Kilograms): 1 - 10000>10000
Est. Time(days): 5 Negotiable
Payments: This supplier also supports L/C,T/T payments.
Package: 20KG/200KG Bucket+Pallet
Product Description
TBL-8660/8661 series product is two-component addition type liquid silicone rubber, which has good size stability and demoulding performance. It's widely used in rapid prototyping of industrial products and soft mould production. It can be used on other silicone rubber products manufacturing.
Color: Transparent
Application: Mold making/Soft mould production
Appearance: Colorless Transparent Liquid
Product name: Liquid Silicone Rubber
Hardness Shore A: 30 - 50
Features: Rapid Prototyping; Good demoulding performance
Shelf life: 12 Months
HS code: 3910000000
Viscosity: Favorable
Product Presentation
This product doesn't use substances prohibited by ROHS instructions, and hazardous substances shall be implemented according to ROHS instructions. The third party certification reports such as ROHS, REACH and FDA will be updated every year.
Travel Release Of Liability
All above suggestions on using are based on our experience. Consumers must conduct their own experiments and analysis to determine whether these products are suitable for the special use of users. In no case shall we be responsible for the end use of the consumer. Every procedure must be adapted to all legal rules and authoritative legislation.
Product Features
Good flow ability; High transparency;
Easy to defoam and demould;
Stable shrinkage rate;
High turnover times.
How To Use
1.We suggest that the consumer use the liquid injection molding machine to inject into the mold and manufacture products.
2.The two components of A and B must be completely mixed according to the weight or volume ratio of 1:1. The vulcanization time is determined under the mold temperature.Under high temperature conditions,the short time required for product molding. If the product is thick and large, it takes a long time to form.
Packaging, Storage and Caution
1.This series of product is packed in 20KG/Plastic Straight Barrel or 200KG/Iron Drum. All the products in the barrel or drum are packed in plastic bags.
2.Products should be sealed and stored, and put it in a cool place, prevent rain and sun exposure.
3.This series of products are non-dangerous goods.The valid period is 1 year. If the product exceeds the shelf life, test it again ,and it can still be used after passing the overdue inspection.
4. Avoid contacting with condensed type silicone rubber vulcanizing agent during operation. Amines, sulfur and phosphorus-containing compounds and some metal salts may cause liquid silicone rubber without vulcanization.
Item & Model

TBL-8661-30

TBL-8661-40

TBL-8660-40

TBL-8660-50

Proportion

1:1

1:1

1:1

1:1

Appearance

Transparent

Transparent

Transparent

Transparent

Viscosity A/MPa.s

5×104

6×104

10×104

15×104

Viscosity B/mPa.s

1500

1500

10×104

15×104

Hardness/Shore A

30

40

40

50

Tensile Strength/MPa

5.0

6.0

5.0

6.0

Elongation/%

350

300

350

350

Tear Strength/kN/m

10

12

20

25

Specific Gravity/g/cm3

1.08

1.08

1.11

1.11

Molding Condition: 130°C X 5Min

Above data for reference only, factory inspection report shall prevail for latest testing standard and data.
In today's world, there are numerous products and commodities available in the market. One of them is HTV liquid silicone rubber. HTV is an all-natural silicone rubber that comes from a plant commonly found in Asia and in Australia. Its chemical composition is different from other synthetic rubbers because it has a much higher melting point, durability and flexibility. Aside from these benefits, HTV also has a number of added benefits that make it a very sought-after commodity.
HTV is widely used in manufacturing toys, automotive industry, marine, chemical and food industry as well as in manufacturing electronics and thermal goods. HTV is also used for making many medical products such as foams and syringes and for cosmetic products. Because of its extreme pliability and high elasticity, HTV can be used in a variety of processes. As an example, HTV liquid rubber can be used in curing auto body parts and in joining and connecting gaskets to create springs. Because of the pliability and elasticity of HTV rubber, it can also be used as an insulator in various electrical components.
HTV is a special type of liquid silicone rubber that has been treated with several chemicals. This chemical treatment improves its elasticity, pliability and durability. Apart from this process, HTV liquid silicone rubber is also made using various heat and pressure treatments such as hot roll forming, low temperature curing, laser curing, resin curing and so on. All these processes make HTV a highly-functional product which can be used in a wide range of industries.
HTV rubber contains natural lipophilic and hydrophilic properties, which makes it ideal for use in a wide range of applications. HTV liquid silicone rubber is able to maintain its pliable shape without losing its durability and elasticity even under extreme conditions. Its high thermal conductivity enables it to effectively conduct heat, preventing internal body parts from overheating. Another important property of HTV is its thermo-plasticity, which ensures that the material will not shrink due to temperature change.
It is very important that the silicone rubber is compatible with silicone sheets. HTV and Silicone sheets must not be heated together as they may cause severe damage to one or other type of product. In case of improper mounting of HTV, it results in leakage and excess heat formation at the mounting surface. HTV products are also very popular as they provide excellent ductility and excellent resistance to a number of chemicals. HTV rubber products are highly useful for industrial as well as domestic applications.
As compared to HTV liquid silicone rubber is less elastic. However, it possesses excellent thermal conductivity and thermal insulation properties that ensure long life and superior performance. It is widely used in a number of industrial and household products such as toys, automotive parts, household utensils etc. HTV is mostly used in industrial applications where high strength, reliability and excellent flexibility are required. Liquid silicone rubber is generally available as a liquid solution in the form of HFT (High density Transparent) sheet or in milky form.
CONTACT US


Foshan Tian Bao Li Silicon Engineering Technology Co., Ltd.
We are always providing our customers with reliable products and considerate services.
If you would like to keep touch with us directly, please go to contact us